Property Jargon Buster
As with any legal process, there is no shortage of terminology and some complicated concepts involved in property transactions. Some of this may be confusing, particularly for anyone who has not previously sold or purchased a property. We have created this guide to explain the key terms in plain English to help you understand each of them. Whether you are new to the property market and planning your first purchase or you are merely interested in learning more, our Property Jargon Buster is here for your reference.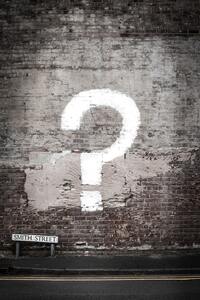 Acceptance
A document given to the mortgage lender by the potential borrower that confirms that they agree to the conditions of the loan.
Agreement in Principle (AIP)
A mortgage lender's document that affirms they will lend you a set sum based on your income and usually includes a credit search and score. An AIP confirms to the seller that you're a reliable buyer.
Annual Percentage Rate (APR)
The APR is the total yearly cost of the loan, which encompasses interest and any other additional fees.
Appraisal
A dated word that means an estimate of the current value of a property provided by an estate agent or surveyor.
Arrangement fee
A fee that some lenders charge for the arrangement of a mortgage, which is often applied to deals with special rates (e.g., fixed rate or tracker mortgages).
Arrears
The value of missed or late payments on a mortgage which, if severe, may risk the lender initiating repossession proceedings.
Asking price
The price a seller hopes to get for their property.
Assignment
The transfer of legal ownership of property from one individual to another.
Assured shorthold tenancy (AST)
A rental agreement that is often used when the tenant is an individual and their net rent does not exceed £25,000 a year. This type of agreement covers a set period of time, so both parties are aware as to when the property will need to be vacated or the agreement renewed.
Auction
Properties are sold to the highest bidder in an auction. If the reserve price is not met, then the property goes unsold.
Bank rate
The Bank of England sets the interest rate eight times a year or approximately every six weeks. This is also known as the base rate or simply the interest rate. If you have a variable-rate mortgage, your monthly payments may change if the base rate changes.
Break clause
This is a clause in an agreement between the landlord and tenant that allows either party to end the tenancy early. This type of clause is typically inserted into a fixed-term agreement if the initial term is for one year or more.
Bridging loan
A secured loan with a high-interest rate that offers you access to money within a short period of time, allowing you to purchase a property before selling your current home.
Buildings insurance
An insurance policy that protects the property against damage from disasters such as in the event of a fire or due to a flood. If you are taking out a loan for your mortgage, buildings insurance will be required.
Building inspection/Structural survey
A physical property report written by a surveyor that assesses all accessible areas of the property and land and provides details on any issues or concerns present. This is significantly more detailed than a standard mortgage valuation report.
Building survey
Also called a structural survey, this is an extensive report assessing the construction and state of repair of any type of property. If you need considerable detail about a property before buying it- especially if it is old or will require extensive renovation, you may require a building survey.
Buyer
An individual or legal entity person who is buying a property (also known as the purchaser).
Buy-to-let mortgage
A mortgage that exists specifically for acquiring a property in order to rent it out, commonly as an investment.
Capped rate
The highest interest rate a buyer will pay on their mortgage for an agreed period - usually during the first few years of the loan.
Capital
The sum of money you spend when purchasing a property, including the mortgage and any deposit you put down.
Chain
In order to buy a new home, most parties need to sell their existing one. The same usually goes for the people they're selling it to. Chains can involve several property sales and purchases.
Charge
The amount of your home's value that a lender can claim if the buyer stops making repayments. This equates to the capital balance of the mortgage. If someone can't keep up with the repayments, the lender could force them to sell their property to get their money back.
Commission
The amount an estate agent charges - usually this corresponds to a percentage of the house sale price.
Completion
When the final paperwork is processed and registered, making the change of ownership legal and binding.
Compulsory Purchase Order
A CPO gives local or governmental authorities the power to buy property from owners even if they don't want to sell. The CPO must show how the purchase would help the public at large and pay the homeowner enough for their inconvenience.
Conditions of sale
The terms of the agreement establishing the buyer's and seller's corresponding rights and responsibilities.
Condition report
A 'snapshot' of the condition of a potential property purchase, which is useful for new-build flats, houses and properties being marketed in a good condition.
Contents insurance
An insurance policy that protects your belongings from damage or loss. This does not cover the fabric of the building or fixtures and fittings which are covered by a separate buildings insurance policy.
Contract
Also known as an agreement, this document, signed by both parties, the buyer and the seller, finalises the sale and purchase of a home.
Conveyancer
The individual or business who manages the legalities and paperwork of transferring a property's ownership from the seller to the buyer. They'll need to have the right credentials for the job, such as being a qualified solicitor or a licensed conveyancer.
Conveyancing
The process of transferring ownership or the legal title of a property from one person to another through a legal process.
Covenant
A legal requirement that is listed in the title deed (or lease) which states that the owner must do or cannot do something in regard to the property.
Credit report
A credit report provides a financial history of an individual, including current and repaid debts, which is managed by a credit reference agency, for example, Experian or Equifax. This is a major factor in your ability to obtain a mortgage offer.
Declaration of trust
This is a legally binding contract, usually created by a solicitor, which will list 'who gets what' if the property is sold or one homeowner buys the other one out. This is commonly required for unmarried couples or for friends purchasing together.
Deeds
Legal documents that establish proof of ownership for land or property. These papers may include mortgages and leases, charges, details from conveyances, sale contracts, and wills. They are commonly referred to as Title Deeds.
Deposit
The money you'll need to pay at the start of acquiring a home. For many people, this is 10% of the total cost, which is paid when exchanging contracts. The rest is then paid upon completion of the purchase, whether through mortgage funds from the lender or cash from the purchaser.
Detached
A house that does not have any common party walls with a bordering or attached property.
Default
When a borrower neglects to or is unable to make their agreed payments. Most often, this term applies to mortgages, but any type of loan can be included.
Development
Properties that have been newly built or renovated.
Disbursements
Fees paid on behalf of the buyer by the solicitor. These may include searches by local authorities, stamp duty taxes and money transfer fees.
Doer-Upper
A property that needs some renovation due to being older and outdated. Same as fixer-upper.
Down Payment
The buyer pays the seller this amount (usually 10% of the purchase price) at exchange of contracts to secure a property. It's more commonly called a deposit.
Duplex
A residential building constructed on two floors.
Early Redemption Charge
The ERC are the fees you'll be charged for terminating a mortgage deal early.
Easement
Another individual holding the right to property, such as a right of way or ability to keep services running on land that they do not own.
Edwardian
Constructed between 1901-1910 when King Edward VII presided, properties of this era are identified by unique red brickwork, entryways often boast magnificent stained glass windows & elegant, carved wooden porches.
End-of-terrace
The last house in a group of similar houses in a row.
Endowment mortgage
This combines an interest-only mortgage with monthly payments into an endowment policy. With this type of loan, you will pay off the entire amount in a lump sum at the end of the term. These are rarely, if ever, available in the current mortgage market because the investments required to generate the repayment capital historically failed to perform to the required level.
Energy Performance Certificate (EPC)
A certificate detailing the level of efficiency in the use of energy in a property with a ranking between A-G (where A is the most efficient and G the least). It also provides an idea of energy costs and gives suggestions about improving efficiency. An EPC is a legal requirement for any properties being sold or rented out.
Engrossment
A document's final version, typically a deed or statute, that is prepared by a solicitor.
Equity
The portion of the property value not involving a mortgage or loan. This comprises the deposit, the capital paid up, the mortgage and any increase in the property value.
Equity release
A type of arrangement which allows the owner to release some of the equity in their property through either a lifetime mortgage (borrowing against a percentage, but the loan isn't repaid until the owner dies) or a home reversion plan (selling a percentage). This arrangement is only available to individuals over 55.
Estate agent
Someone who helps people buy or sell property.
Excess
The set amount that you'll need to cover yourself if you make a claim through your insurance policy.
First-time buyer
Most commonly describes an individual purchasing their first property and that has never owned a property before. Some lenders may consider those that have not owned a property for the past 3 years to be first time buyers.
Fixed rate mortgage
A mortgage deal with a set interest rate for a fixed period, typically of two, three, or five years.
Fixer-Upper
An older property that needs some renovation. Same as doer-upper.
Fixtures and fittings
Non-structural property items that are usually included as part of the sale, but can be negotiated depending on what the buyer and seller agree upon.
Floorplan
A technical architectural drawing that typically provides the view from above with the measurements and layout of a property, even though it isn't always done to scale.
Flying freehold
When part of a freehold property is situated above another freehold, an example is when part of a property is situated above a shared driveway above ground level or when a balcony extends over the garden of another property.
Freehold
If you own the freehold, you permanently own both the building and the land it is situated on.
Further advance
An additional sum of money given by a lender to a borrower and secured on the property as part of the mortgage debt.
Gazumping
When a seller initially agrees to an offer but then decides to accept another, higher offer from someone else.
Gazundering
When the buyer makes an offer that is accepted, but subsequently lowers the price prior to exchanging contracts.
Georgian
Housing built in the period 1714 through to 1830 during the reign of King George (I to IV). Common elements include tall sash windows, stucco fronts, together with ceilings adorned by decorative plasterwork.
Ground rent
A yearly payment made by the individual who is leasing the property from the owner of said property.
Guarantor
A person indicated by the borrower to assume responsibility for their debt if they fail to pay. As an example, tenants might appoint a guarantor, to ensure that the landlord has reassurance that the rent will be paid.
Help to Buy
The Help to Buy scheme was a government initiative that helped people with limited available cash for deposits to move up the property ladder or to buy their first home. The scheme provided an equity loan with a value of up to 20% for new-build properties. The scheme closed to new applications on 31 October 2022 and closed finally on 31 March 2023.
HomeBuyer report
A survey that potential buyers request to assess the condition, value, and any significant defects of a property. It is more in-depth than a Condition report or a Mortgage Valuation report but by no means as comprehensive as a Building Survey. Most older and modern homes in reasonable condition are appropriate for a HomeBuyer Report.
Houses in Multiple Occupation (HMO)
A home that has three or more tenants forming two or more households, and sharing toilet, bathroom, or kitchen facilities. This would, for example, include hostels, houses which have been divided into separate bedsits, and student shared accommodation.
Improvement grant
A grant made by a local authority with the aim of covering or subsidising essential repairs or improvements, for example, in energy efficiency.
Independent Financial Adviser (IFA)
Unlike tied financial advisers, independent financial advisers can offer impartial and comprehensive advice from any source. They are not restricted to providing advice on the products from a single lender.
Individual Savings Account (ISA)
The interest from cash ISAs is exempt from tax, meaning that you get to keep all of the interest. You're allowed to save a certain amount into an ISA every tax year, which runs from April 6th to April 5th.
Interest
The amount charged by a lender to the borrower as compensation for the provision of capital, expressed as a monthly fee or annually. Interest is calculated as a percentage of the amount borrowed or outstanding.
Interest-only mortgage
A mortgage where only the interest is paid monthly during the term of the mortgage. The repayment of the loan capital is deferred until the end of the term. The capital must be repaid at the end of the mortgage term through savings, investments, an ISA or similar financial vehicle or, indeed, through the sale of the property.
Land Registry
The government department that records land ownership in England and Wales. If you're buying or selling property, your lawyer will request a search from the Land Registry as part of the transaction.
Land Registry fees
The set fee you pay to the Land Registry to register your ownership of a property.
Leasehold
Agreements that give occupancy rights to a property for a set amount of time, usually with an annual rent paid to the owner of the freehold. Commonly, leases are long-term and can last anywhere from 90 years to 999 years. Short leases can be difficult to get mortgages for since anything less than 60 years is unattractive to most lenders.
Lender
An institution that provides funds to help the borrower buy a property.
Lender's legal fees
The fees that a lender charges for setting up a mortgage, which the borrower then pays.
Listed building
The building has been registered as being of special interest, meaning that it has preservation orders on it. Listed buildings usually cannot be altered or extended without the local council's permission.
Loan-to-value (LTV)
The percentage of a mortgage loan on a property relative to its market value.
Local authority search
A solicitor or conveyancer will obtain searches for a property and its surroundings for any upcoming development projects and any other significant factors that could potentially impact the value or use of the land.
Maintenance charge
A fee that a landlord charges their tenant or leaseholder to help cover the cost of property upkeep. This is also commonly called a service charge.
Maisonette
A unit within a larger building that has its own private entrance, which can be on one floor or split-level.
Mortgage
A long-term loan from a bank or building society which is used to finance the purchase of a property where the property itself functions as collateral. You'll need to show evidence of income and possess a good credit score to obtain a mortgage.
Mortgage Deed
The document which outlines the conditions and terms of a loan that is backed by property.
Mortgage Indemnity Guarantee (MIG)
A fee some lenders would historically charge to guard against a borrower not paying back their loan. Such guarantees are rarely if at all, ever charged now.
Mortgage term
The length of time over which a mortgage is to be repaid. Whilst commonly up to 25 years, this timeline could be extended to 30 years, or even reduced, depending on the borrower's age.
Mortgage valuation
A valuation of the property by a third party, which determines whether the value of the property provides sufficient collateral to the lender. This is a very basic valuation report and should not be confused with a more comprehensive building survey or structural report.
Negative equity
When the market value of a property falls below the outstanding mortgage loan balance.
NHBC (National House Building Council) Scheme
A guarantee that newly built homes will not have any structural defects within a specified time after construction, commonly 10 years.
Offer
A potential buyer's indication of willingness to buy a property at a stated price. An offer is not legally binding in England and Wales and can be withdrawn or changed at any time before contracts are exchanged.
Open market value
The estimated price for which a property would sell if it were to be listed on the market.
Pied-a-terre
This term usually refers to property that is used only occasionally or temporarily. They are often used as a secondary residence for part of the working week or year.
Preliminary enquiries
A list of questions the buyer's solicitor will ask about the property before exchanging contracts.
Premium
The amount of money you must pay for an insurance policy, typically monthly.
Private treaty
The conventional method of purchasing and selling property, which is where the purchase price and the terms of the sale are negotiated directly between the buyer and the seller and their estate agent.
Probate
Probate is the legal process of validating a will after the death of the property owner. In order to meet inheritance tax obligations, the value of the property must be assessed, which is typically done by a district valuer representing Inland Revenue. Contracts cannot be exchanged until probate has been granted.
Purchaser
An individual or group buying a property. Also known as the buyer.
Redemption
Finalising the repayment of a mortgage.
Redemption figure
The amount needed to fully repay a mortgage, including accrued interest and any fees. This might include a charge for early repayment.
Repayment mortgage
A loan with monthly repayments that are made up of both the money you borrowed (capital) and interest.
Repossession
If you default on your mortgage repayments, the lender can take possession of the property against which the loan is secured. If you live on your property, you will be evicted.
Return on investment
The return on investment (ROI) is the money you make from an investment in relation to how much you spent.
Residential property
Property used for private or domestic purposes.
Right to Buy
A scheme in which some council residents who qualify can buy their homes in England at below the market value.
Searches
Before finalising the sale, your solicitor will check with the local authorities and the Land Registry to ensure that there are no current or upcoming issues that could negatively impact the property or surrounding area.
Security
The property acting as the collateral to secure a mortgage loan.
Seller
The person who owns the property and is selling it.
Semi-detached
A type of property where the boundary wall is shared with an adjoining property on one side only.
Share of freehold
When you buy a flat with a share of the freehold, you join the company or group of people that make decisions and organise and pay for building maintenance.
Shared ownership
With a property share, you have the choice to buy (between 25% and 75%) of a housing association property. For the part of the property you don't own, you will then pay an 'affordable rent'.
Solicitor
A legal expert who is professionally qualified and will prepare the documents for the buyer or seller throughout the process of purchasing a property. Such conveyancing duties include searches, collecting funds, arranging, and overseeing the exchanging of contracts and completion of the sale / purchase including Land Registry documentation.
Stamp duty land tax (SDLT)
The amount of money a buyer pays to the government on the purchase of property. The rate ranges from 1% to 4%, depending on the purchase price. The tax starts at a lower threshold of £125,000, but first-time buyers get tax exemption on the first £300,000 if their home value is less than £500,000. Figures and thresholds are subject to change. For the latest information, please see https://www.gov.uk/stamp-duty-land-tax.
Stamp duty holiday
A stamp duty holiday is a temporary waiver of SDLT payments up to a specified threshold. For example, to 31 March 2021, there was a stamp duty holiday in England and Northern Ireland on all properties up to a value of £500,000.
Standard variable rate (SVR) mortgage
Discounted mortgages are a type of mortgage where interest rates vary depending on market conditions. With this type of mortgage, you can agree a lower rate for an introductory period, after which the rate will go up to the lender's standard variable rate.
Studio flat/apartment
A studio apartment comprises a single main room containing both cooking and sleeping facilities, plus a separate bathroom or shower room.
Subject to contract
A formal but not yet legally binding agreement between two parties, typically in preparation for a final contract.
Survey
Report on the condition of a property.
Surveyor
A professional who is qualified to survey a property and provide an expert opinion.
Tenancy deposit
A security deposit at the beginning of your tenancy, which is refundable when you move out, subject to any deductions for damage or excessive wear and tear as defined in the tenancy agreement and agreed between the parties. Deposits must be paid into one of several official, protected deposit schemes and should never be paid directly to the landlord in residential tenancies.
Terraced
A property where both side or 'party' walls are shared with the properties adjoining the home in question.
Title deeds
Documents recording the legal rights to ownership of a property.
Tracker mortgage
A tracker mortgage has interest rates that follow the Bank of England base rate. Your monthly mortgage repayments will thus increase or decrease in line with any changes in the BoE's base rate.
Under offer
The point at which a seller has accepted an offer, but before the exchange of contracts.
UK Finance (formerly the Council of Mortgage Lenders)
UK Finance is the primary trade organisation that represents UK mortgage lenders, yet it is not the regulator. Members of this group include banks and other types of lenders. In addition to promoting good practices, UK Finance also collects data about mortgage markets and communicates with government officials.
Utilities
Refers to services such as gas, electricity, water, sewerage and broadband.
Vacant possession
A property that is empty and available to move into upon the completion of the purchase.
Valuation
A survey conducted by a professional such as a Chartered Surveyor in order to determine the property's current market value.
Vendor
Individual who is selling a property. Also known as the seller.
Victorian
Housing built between 1837 and 1901 during the reign of Queen Victoria. One of the most common types of period property in the country because of the Industrial Revolution. Common external elements include bay windows and red brick façades, whilst notable interior features include cast iron hearths with decorative fireplace surrounds.
Yield
Rental income expressed as a percentage of the amount originally paid for the property. For example, if someone bought a house for £100,000 and rented it out for £600 per month, their annual yield would be 7.2%.